Alpen Lily's mission
We aim create an exceptional digital presence for our clients and enhance our clients' growth, through
Thoughtful analysis of your unique needs
Delivery of top-quality products and services based on current trends and best practices
Respectful consideration of your time and budget via efficient processes and procedures
We provide holistic website design and web development services. Need a website built from scratch that aligns with your vision? We provide custom web design and development. Need an analysis of your existing website? We are experienced web professionals who can analyze your best next steps, whether that's a complete website redesign or making the most of what you already have online.
We focus on making the web design process easy for our clients.
Meet our clients
We work with a broad range of organizations, including special districts, public agencies, nonprofits and ski resorts.
Humane Society of Truckee-Tahoe

California Community College Early Childhood Educators

California Child Development Training Consortium

North Tahoe Public Utility District

Donner Summit Public Utility District

Daniel Stowe Botanical Garden

Just Imagine Marketing & Design

LoveLiveTahoe Real Estate

Mitch Clarin Real Estate & Construction
Palisades Tahoe (Squaw Valley | Alpine Meadows)

Tahoe Forest Health System

Olympic Valley Public Service District

Salinas Valley Basin Groundwater Sustainability Agency

Palisades Tahoe Community Foundation

The Sperm Bank of California

Small Talk Tahoe – podcast
Renée Shadforth Deinken
Renée and her team have been building award-winning websites for 15 years. Her approach to website development is content-focused, detail-oriented, and efficient, all while making the project process easy for clients. Renée truly enjoys interacting with Alpen Lily's clients, which include engaging folks from a vast array of organizations, including nonprofits, marketing firms, ski resorts, special districts, and businesses of all sizes.
Renee has a journalism degree from California Polytechnic State University in San Luis Obispo. She has lived in North Lake Tahoe for 20 years. Aside from web development, she enjoys gardening, mountain biking, cross-country skiing, split boarding, traveling, and spending time outdoors with her boys. She is a certified personal trainer and a volunteer coach for youth mountain biking and soccer.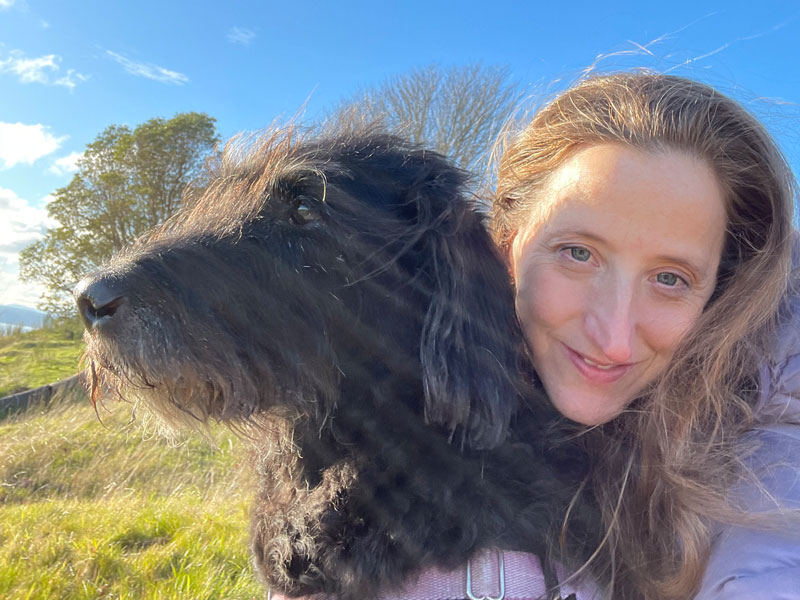 Sarah Ruediger
National and international award winner Sarah Ruediger has more than 21 years of diverse, creative experience as a web developer and graphic designer. She is a graduate of distinguished Emily Carr University for Art + Design in Vancouver, BC.
Websites developed by Sarah provide a great user experience along with being beautiful, thoughtful and unique. Her talents are in-demand by an array of companies and individuals, including National Emmy Award-winners.
Born and raised in SE Wisconsin, Sarah has lived most of her adult life on the West Coast including Vancouver, BC, and Lake Tahoe. She currently calls Seattle home. Outside of the office, Sarah enjoys exploring new places outdoors via hiking, climbing and kayaking. Her favorite destinations include Hawaii, Lake Tahoe, Joshua Tree and any forest in the PNW.
Amber Barrett
Amber has more than 20 years experience in marketing, project management and graphic design. With her impeccable organizational skills she collaborates with Renee and Sarah on creative project management solutions for Alpen Lily's clients.
After receiving a Digital Media Arts Degree from Full Sail University in Florida in 2001, Amber returned to her hometown of San Diego where she designed visually stunning presentations at Asset Marketing Systems and later worked with a team of creatives and engineers designing 360-degree virtual tours to assist First Responders at Wireless Facilities. Amber's passion for the outdoors and snow sports led her to move to Lake Tahoe in 2007. She became senior project manager at another North Tahoe design firm, where she gained web design and development skills. Amber branched out on her own in 2012 as a graphic and web design consultant for local and national projects. In 2017, she became the lead project manager/content producer with the marketing team at Tahoe Donner and began working with Alpen Lily Web Studio.
Currently, Amber is living on the northern coast of Florida. She is a Surfrider member and volunteer and is passionate about keeping the sea free from plastic. She enjoys yoga, adventuring with her family, and paddling out when the surf's up.